About TC Construction
Call or contact us today for a consultation or more information about how we can help you.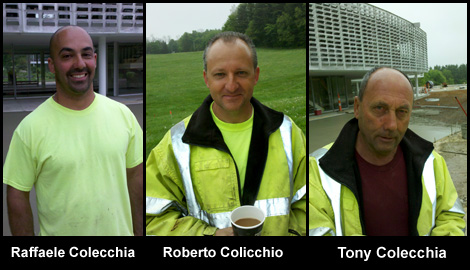 Tony Colecchia founded TC Construction Co Inc. in 1978. Primary business in the beginning was residential driveways, sidewalks, and patios. In the early 1980's Tony started to see the opportunity of growth in the Cleveland suburbs and moved to include additional services such as municipal, commercial, and residential contracts.
Today, TC Construction Co Inc. is still family owned and operated. President Tony Colecchia, son Raffaele Colecchia, and nephew Roberto Colicchio still maintains the values of a family owned business. With over 33 years of experience and customer satisfaction we here at TC Construction look forward to working with you on a personal level with your next construction project.
TC Construction Co Inc is proud to be approved in the following ODOT requirements:
Clearing and Grubbing
Roadway Excavation & Embankment Construction
Aggregate Bases
Rigid Paving
Rigid Pavement Replacement
Incidental Grading
Temporary Soil Erosion and Sediment Control
Structure Removal
Reinforcing Steel
Drainage
Misc. Concrete
Maintenance Traffic
Sawing
Landscaping
Trucking
TC Construction serves these areas and more: